Welcome to the page of
Baby, I Was Born To Run!!!
$30,580.41
RAISED TO GOAL OF
$40,000.00
Baby, I Was Born To Run!!!
Hello Everyone and Welcome to Team "Baby I Was Born to Run!" Things are looking a little different for our run this year and in the best way possible! Captain Krissy Young of Team "Baby I Was Born to Run" and Captain Kayla Toplis of Team "Baby Steps" have decided to go bigger and join teams!
Krissy has led her Team over the past few years through fundraising events and outstanding running goals in an effort to raise funds and awareness for the amazing care her twins received while spending 26 days in the Neonatal Intensive Care Unit. In doing so, Krissy has raised over $30,000 for the NICU!
Kayla started up the Team "Baby Steps" in 2018 as an effort to give back to her community! Motivated by her paediatric patients and inspired by Southlake's success in saving her Dad's life, she has helped to rally the Maternal Child staff at Southlake together to raise funds and give back!
Southlake's Maternal Child Program sees hundreds of families from surrounding communities each year, and is home to the Birthing, Post-Partum, NICU, and Paediatric Units. Last year the Birthing Unit and Post-Partum Unit helped deliver and care for 2600 babies (including 46 sets of twins), the NICU cared for 599 babies, and the Paediatric Unit cared hundreds of kids ranging from newborns up until their 18th birthday!
So, that being said… these two AMAZING teams have come together and Krissy and Kayla are now co-captains! Krissy is representing the community's effort to give back to the Maternal Child Program, and Kayla is representing the Maternal Child Program's effort to give back to the community. Our goal is to raise enough money to fund the Breast Milk Donor Program at Southlake for a year!
Now, let's talk goals! Krissy is connected to a very special number…26! This is the number of days her twins spent in Southlake's NICU. So… this year Krissy has decided to go above and beyond her previous goals and she is going to run 2.6KM EVERY HOUR FOR 26 HOURS, consecutively! Her personal fundraising goal is $26,000 for this year's run! Her family (including her 4 children), and her co-captain Kayla will be joining her on her last leg of the run to cross the finish line on Davis Drive!
Kayla's goal this year, in keeping with the theme of giving back to her community, is to run/bike/row 380KM; 1KM FOR EVERY CHILD SHE TOOK CARE OF THIS PAST YEAR! Her family and friends will be helping her complete her goals along the way! Her personal fundraising goal is $10,000!!!
Krissy and Kayla will also be hosting an online auction to support team fundraising efforts. There will be many amazing items to bid on... stay tuned for more details to come!!
How can you help?
JOIN OUR TEAM! The more the merrier, and we will have so much fun together!
DONATE TO OUR TEAM! Click the 'Donate' link in the menu above!
SHARE OUR STORY! Help us reach as many people as possible!
ADD TO OUR SILENT AUCTION! If you have items to give, let us know!
RUN WITH US! Keep us company on our running adventures!
Follow us on Instagram to stay in the loop:
@missy.krissy4
@kaylatoplis
See you guys out there soon.... Baby, I was Born to RUN!!!!!!!!!!!!
View More
Team Honour Roll
The Wigger/Young Family
$8,651
Damien Frost & Associates
$2,500
Grandpa Ken and Grandma Mary
$682
Grandpa Ken and Grandma Mary
$504
Ilaria,Bea & Federica Cortellucci-Gagliano
$500
Catherine and Robert De Santis
$260
Ruedi & Maureen Wigger
$260
Andrew & Amanda Fogliato
$260
Pam, Roger, Ty, & Eden
$260
Top Donors
The Wigger/Young Family
Damien Frost & Associates
Cash Fundraising
Grandpa Ken and Grandma Mary
Anonymous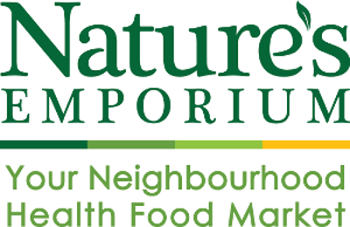 Our sponsors enable our events to happen, and lead the way for community support of our hospital. That's why we're so pleased to welcome back Nature's Emporium as the Title Sponsor for the Nature's Emporium Run for Southlake. Your years of generous support have made it possible for Southlake to provide leading edge care close to home for hundreds of thousands of patients every year. CLICK HERE to learn more about Nature's Emporium.