#NaturesEmporiumRunForSouthlake
"Southlake is your hospital, here for you when you need us, we are always by your side, and today, you are here, by our side, when we need your support." - Arden Krystal CEO Southlake Regional Health Centre
Hundreds came out and took part in the Nature's Emporium Run for Southlake this year. The walk/run was a huge success, and the community support we saw firsthand as we resumed an in person event, was overwhelming.
Thank you to all our participants who ran, walked, fundraised, and pledged for Southlake hospital, supporting leading edge care, close to home. Thank you to our community partners, volunteers, committee and staff who gave generously of their time to help the day come together and run smoothly.
We are grateful for the support of our sponsors, which include: title sponsor Nature's Emporium, Magna International, Highland GM, The Marc Group, Sports Medicine Centre of Excellence, Print Graphics, and Chartwell Residences.
A special thank you to our friends at Natures Emporium to whom we are incredibly grateful to for their ongoing support. This year marks the 10th Nature's Emporium Run for Southlake. Over the past 10 years this event has raised more than $2.3 million supporting Southlake. That's something to celebrate!
About Southlake Foundation
At Southlake Foundation, we fundraise with one goal in mind: supporting leading edge care at our hospital and the communities it serves to make sure they have the tools and equipment they need to do their best work. As our community grows and changes, our hospital and our Foundation fundraising goals grow too — always looking forward to ensure that we are serving our current and future patients best. Learn more.
Event History
The Nature's Emporium Run for Southlake is the evolution of the Bob Hartwell Challenge that began in 2002 to pay tribute to local businessman, civic leader and avid runner, Bob Hartwell. Through his incredible contribution to the community, Bob touched many lives in his 54 years.
Read more
The Nature's Emporium Run for Southlake honours his legacy by raising much-needed funds for Southlake Regional Health Centre, so that we can all continue to have access to the leading edge care that we deserve, close to home.
This event has since evolved into one of Southlake's largest annual event and become a fixture in our community, with the first ever sold out event in 2018. Just as Southlake touches the lives of people beyond York Region, participants come from all over to join in. From South Simcoe, Durham and Dufferin Counties, Toronto and even as far north as Muskoka, participants from 3 to 80 years old come to support leading edge health care for their family, friends and neighbours.
Donate:
Find a Participant or Team:
Donations Raised To-Date:
Southlake Foundation appreciates the support of all our sponsors
Title Sponsor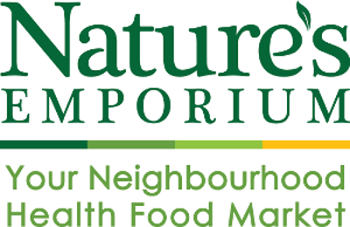 Our sponsors enable our events to happen, and lead the way for community support of our hospital. That's why we're so pleased to welcome back Nature's Emporium as the Title Sponsor for the Nature's Emporium Run for Southlake. Your years of generous support have made it possible for Southlake to provide leading edge care close to home for hundreds of thousands of patients every year. CLICK HERE to learn more about Nature's Emporium.
Run Sponsors